Credit Collection Associate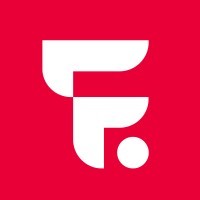 FlexCar
Athens, Greece
Posted on Monday, October 16, 2023
FlexCar is growing rapidly and we are looking for a Credit Collections Associate to join our premises in Athens. The position entails a supporting role in securing the company's revenue to ensure that there are no discrepancies left.
Who We Are
We are well on our way of executing our vision to reimagine the way consumers own a car, enabling them to access the vehicle they always dreamed of in a flexible and accessible way, providing a superb, all inclusive service. At FlexCar, we minimize advance payments, eliminate security deposits, and offer the ultimate flexibility with regards to lease duration - without any hidden fees, commitments, or charges. Launched in 2018, we are now amongst the fastest growing companies in Europe and have raised over 100 million from prominent local and international investors. Our team has quadrupled in the last 12 months and we are constantly looking for aspiring people & minds that are eager to be part of an exciting journey and a very strong professional team. If you want to be part of that, get on board!
People at FlexCar
Our people are our most valuable asset and what keeps us going, so we pay close attention to who we bring on board. We are an equal opportunity employer and we take pride in celebrating our team's diversity and inclusion. Therefore, we are looking for genuinely good and motivated people with appropriate ethics that are eager to solve problems and excited to be part of a growing team and company.
Position Summary
The Credit Collections Associate position falls under the Accounts Receivable department, whose responsibility is to ensure the profitability of FlexCar while also maintaining excellent customer relations and satisfaction. This is a position which strongly combines analytical and communication skills and is for those who are determined to close deals and solve problems. You will be responsible for protecting the payment collection process of FlexCar and safeguarding our relationship with our clients.
Responsibilities
Perform regular credit control checks on new customers to ensure their financial viability
Verify credit transactions and ensure the timely collection of payments by communicating with customers daily, negotiating terms and conditions when necessary
Act as the point of contact with clients with regards to collection payments, invoicing procedures, and invoicing matters
Resolve potential collection issues by examining accounting records, collection plan, and deposit records
Perform administrative duties like banking systems checks, accounting entries, maintaining records, etc.
Produce reports on unpaid or overdue invoices in order to minimize debts and ensure the company's profitability
Liaise internally with cross-functional teams and departments to ensure our operational excellence
Establish rapport with customers and build long-lasting trusting relationships with our clients
1-2 years of relevant experience
University Degree in Accounting, Business, Economics from a top tier university in Greece or abroad
Exceptional interpersonal skills and ability to coordinate a number of tasks with a wide range of stakeholders in a startup environment
Proficient use of Excel and/or experience with ERPs
Strong planning, organizational, and time management skills with strong attention to detail
A strong work ethic and a can-do attitude
Master's degree or certifications are welcome
Ideally, you are an automotive enthusiast!
Opportunity to work in one of the fastest-growing scaleups
A working environment with an amazing culture that is based on Respect, Fairness, and Transparency
Private Medical Insurance
Free coffee and beverages
Car benefits
Ongoing training and development
Extra days-off
Competitive salary
All applications will be treated in utmost confidence and will only be seen by members of our recruitment team.