Customer Care Associate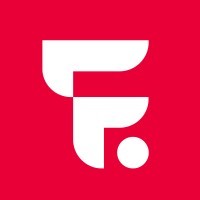 FlexCar
Customer Service
Athens, Greece
Posted on Thursday, November 2, 2023
FlexCar is growing rapidly and we are looking for a Customer Care Associate to join our premises in Athens, Greece. This position entails an active involvement in the "engine" of our fleet team.
Who We Are
We are well on our way of executing our vision to reimagine the way consumers own a car, enabling them to access the vehicle they always dreamed of in a flexible and accessible way, providing a superb, all inclusive service. At FlexCar, we minimize advance payments, eliminate security deposits, and offer the ultimate flexibility with regards to lease duration - without any hidden fees, commitments, or charges. Launched in 2018, we are now amongst the fastest growing companies in Europe. We are constantly looking for aspiring people & minds that are eager to be part of an exciting journey and a very strong professional team. If you want to be part of that, get on board!
People at FlexCar
Our people are our most valuable asset and what keeps us going, so we pay close attention to who we bring onboard. We are an equal opportunity employer and we take pride in celebrating our team's diversity and inclusion. Therefore, we are looking for genuinely good and motivated people with appropriate ethics that are eager to solve problems and excited to be part of a growing team and company.
Position Summary
The Customer Care Associate will be primarily responsible for answering inbound calls from existing customers and providing them with accurate and detailed information regarding our fleet management. He/She will need to communicate with both B2B/B2C clients and our fleet team in order to act as a point of contact and effectively inform all parties involved about potential issues. In addition to that, the person in charge will also need to act with speed and offer solutions to the problems presented, which are always aligned with our operational processes. The responsibility of this position is not only to serve our clients but also to build rapport with them, offering them an exceptional customer experience.
Recent graduate from a top tier University in Greece or abroad in the fields of Marketing, Business, or Economics
1-2 years prior experience is considered a plus (especially in customer service)
Exceptional interpersonal skills and ability to coordinate a number of tasks with a wide range of stakeholders within a startup environment
Customer-first mindset and proven ability to commit to your work
Love for a varied day with a mix of communications, organization, and customer touchpoints
Can act independently, solve problems by yourself and enjoy going the extra mile to make sure our customers are served perfectly
Ideally, you are an automotive enthusiast!
Opportunity to work in one of the fastest-growing scaleups
A working environment with an amazing culture that is based on Respect,
Fairness, and Transparency
Private Health Insurance
Free coffee and beverages
Car benefits
Ongoing training and development
Extra days-off
Competitive salary
All applications will be treated in utmost confidence and will only be seen by members of our recruitment team.