Commercial Associate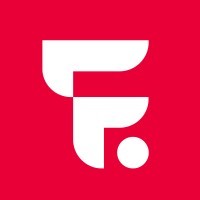 FlexCar
Operations
Rome, Italy · Metropolitan City of Rome, Italy · Capital Region, Iceland · Italy
Posted on Tuesday, November 21, 2023
FlexCar is growing rapidly and we are looking for a Commercial Associate who will join our team in Rome, Italy. The position's main responsibilities revolve around supporting the vehicle sourcing process.
Who We Are
We are well on our way of executing our vision to reimagine the way consumers own a car, enabling them to access the vehicle they always dreamed of in a flexible and accessible way, providing a superb, all inclusive service. At FlexCar, we minimize advance payments, eliminate security deposits, and offer the ultimate flexibility with regards to lease duration - without any hidden fees, commitments, or charges. Launched in 2018, we are now amongst the fastest growing companies in Europe and have raised over 100 million from prominent local and international investors. Our team has quadrupled in the last 12 months and we are constantly looking for aspiring people & minds that are eager to be part of an exciting journey and a very strong professional team. If you want to be part of that, get on board!
People at FlexCar
Our people are our most valuable asset and what keeps us going, so we pay close attention to who we bring onboard. We are an equal opportunity employer and we take pride in celebrating our team's diversity and inclusion. Therefore, we are looking for genuinely good and motivated people with appropriate ethics that are eager to solve problems and excited to be part of a growing team and company.
Position Summary
The Commercial Associate will be supporting our Sourcing Manager in the vehicle sourcing process. He/ She will assist in evaluating the best value offer by comparing different data like vehicle availability, technical characteristics, pricing, etc. that automotive manufacturers, suppliers, and/ or distributors offer. Constant communication, negotiation, and offer assessment are of major importance in this position. Gradually, this person will start to actively be part of the commercial vehicle planning process by analyzing the market supply and demand, sales records, and by evaluating suppliers.
Your profile
1-3 years of experience in procurement, supply chain, project management
Strong analytical and numerical skills and ability to provide business insights
University Degree and/or MSc in Business/ Economics/ Supply Chain Management from a top tier university in Greece or abroad
Exceptional interpersonal and negotiating skills and ability to coordinate a number of tasks with a wide range of stakeholders within a startup environment
Passion for closing deals, a strong work ethic, and a can-do attitude
Can act independently, solve problems by yourself and enjoy going the extra mile to make sure our customers are served perfectly
Excellent command of the Greek/ English language (both written and spoken)
Experience in Automotive industry will be considered as a plus
You will learn an insane amount working with a very talented team in a very high-paced environment!
Opportunity to work at and help further build one of the fastest-growing startups in Europe
An ambitious, proven business model that is ready to penetrate other EU markets
A working environment with an amazing culture that is based on respect, fairness, and transparency
Competitive salary and potential upside
All applications will be treated in utmost confidence and will only be seen by members of our recruitment team.
Opportunity to work in one of the fastest-growing scaleups
Private Health Insurance
Free coffee, snacks and beverages
Car benefits
Ongoing training and development
Extra days-off
Competitive salary and bonus scheme
Amazing working environment based on Respect, Fairness, and Transparency
All applications will be treated in utmost confidence and will only be seen by members of our recruitment team.