Deployment Engineer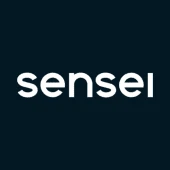 Sensei
Other Engineering
Lisbon, Portugal
Posted on Thursday, May 11, 2023
This is Sensei
We develop autonomous stores, but our journey is still young as we're on a mission to bring digital transformation to the entire retail sector. Together, we can shape the next chapter of our company and of millions of shoppers worldwide. Join the cause to make retail more seamless, pleasant and much more efficient, helping retailers to be more competitive and shoppers to regain control of their time through the best shopping experience there is.

Why Sensei?
Working at Sensei means you're working on something very exciting: the future of retail. Through deep tech we've seen a way to impact how people shop; we think shopping should be pleasant and seamless for shoppers and much more efficient for retailers, that it should be as automated as possible, and that it should drive a culture of best experience and sustainability. Based on some pretty amazing Seed-round investment we're onto something big.
So, in a nutshell, that's Sensei. Today we are a 50+ team based in Lisbon, but with people working from different locations.
We believe happy people are better at work, and so we want to make sure our people have time to do the things they like the most!

Deployment Engineer
We are looking for a Deployment Engineer to support the implementation of our systems on the field. You will be at the center of Product and Operations. You will help design and improve the implementation process of our hardware with a focus on quality, efficiency and cost. You will also help grow our partner network in the field, finding and onboarding new partners and supporting current ones.
You're a proven leader, having managed people in your career. You also are used to working with an Engineering Team to drive product advancement. You're very hands-on, structured and data-driven. Writing processes, workflows and organizational playbooks doesn't scare you. Managing relations with suppliers and managing customers is one of your strengths.

Main responsibilities
Leadership
Build and lead a team of field logistics and installation professionals
Find, retain and manage top-grade contractors/suppliers across the geographies we operate
Frequently assume a general contractor role by independently solving problems in the field
Client Management
Ownership of expectations; working with account management so that we under-promise and over-deliver
Project Management
Work with the clients to gather requirements and build the store project
Create the training of new field operations recruits
Ensure the quality of installations
Ownership of success
Supply Chain Management
Negotiate prices and manage delivery timelines
Components: electronic, mechanical, system
Services: manufacturing, assembly & test, construction
Product & Process Management
Document and regularly update best practices for field operations
Brainstorm and implement product improvements
Travel (>30%)

You'll thrive in this role if you
Have a degree in Mechanical Engineering, Electrotechnical Engineering or similar;
Have 3+ years of experience in the design and implementation of mechanical and electrical projects;
Have 2+ years of experience in B2B operations, in deploying hardware and software solutions;
Have 2/3+ years of relevant leadership experience in a reputable company/startup;
Are comfortable with Linux;
Have experience with python;
Have experience in Microsoft Office as a user;
Have excellent time management and organizational skills;
Are an autonomous decision maker with a clear decision making process;
Excel at finding solutions to problems on the field;
Are fluent in Portuguese and English (Spanish or French are great pluses);
Enjoy and are available to travel to different client locations.


What's in it for you
We're a growing group of kind, curious, self-directed people working towards a common goal. We delight in taking risks and testing hypotheses in a collaborative and supportive environment. Our ability to celebrate both our successes and failures as milestones of growth opens the door to tremendous and measurable breakthroughs. We can do this because we have an experienced management team, solid funding, and a great culture. We believe in providing the best environment to allow you to do your best work, and we currently offer the following:
Amazing personal growth experience - The rare chance of having decision ownership and direct impact on the growth of a venture-backed startup;
Partly remote and flexible working hours – as long as you get the work done;
Ownership - This is the most exciting time to join Sensei, and you'll have direct input and influence on the direction we take;
Motivating compensation – Competitive compensation package;
Working with a motivated and talented team - A fun and supportive office environment working alongside some real experts;
Impactful work – you'll have a rare opportunity to build a product literally used by millions of people across the world;
A holiday allowance of 24 days per year;
Top of the range equipment to help you do your job to the highest possible standard;
Regular learning meetings as part of our growth-mindset culture;

Additional considerations
Does it sound like "the job" you're looking for? Amazing! Apply by email to careers@sensei.tech - please put the job title in the email subject and write to us why you are a fit to work at Sensei. You can also apply through our website. Join us, and you'll have a meaningful role in the next evolution of the shopping experience.
At Sensei, we use English for all our internal communication to keep everyone on the same page; please submit your application in English unless otherwise stated above.
We're on a mission to make everyone feel valued at work. That's only achievable if our team reflects the diversity of the world around us - and that starts with you, hitting apply, even if you are worried you might not tick all the boxes! We embrace and encourage people from all backgrounds to apply and regardless of race/ethnicity, colour, religion, nationality, gender, sex, sexual orientation, age, marital status, disability, neurodiversity, socio-economic status, culture or beliefs.
‍