Head of Sales | Portugal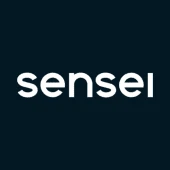 Sensei
Sales & Business Development
Lisbon, Portugal
Posted on Monday, August 7, 2023
Greetings, future Sensei 👋
Are you ready to embark on a hilarious and enlightening journey into the world of retail revolution? Hold onto your hakama, because Sensei is here to develop autonomous stores and sprinkle digital transformation magic all over the retail sector!


Why join Sensei, you ask?
Oh, I'm glad you asked! We're on a mission to make shopping a breeze for millions of shoppers worldwide. Imagine a retail experience so smooth, it's like riding a ninja skateboard through a cloud! We believe in automation, efficiency, and, most importantly, creating the best shopping experience ever!
Sensei is a vibrant team of over 60 talented ninjas based in Portugal, Brazil and Spain! We're firm believers that happy people make better ninjas, which is why we encourage everyone to do the things they love the most (besides meditation, of course)!

How Can you Help?

As a Head of Sales you will be responsible for developing business in Portugal and opening up new geographies, representing the company from a commercial perspective in international events and trade-shows.
As a sales leader based in our HQ in Lisbon, you will have a key role in improving our sales approach and strategy, liaising with the Strategy Team and Country Managers to maximize our growth, profitability and customer satisfaction.
🛠️ You will:
Develop business in Portugal and new markets, in which Sensei does not have local sales leadership, managing and growing existing accounts as well as exploring new opportunities (e.g. new clients, use cases)
Lead and execute our commercial strategy in these markets (e.g. presentations, Demos, proposal development, client meetings), taking responsibility for achieving sales targets, regularly monitoring progress and taking corrective action if necessary
Represent the company commercially in key industry events, conferences and trade shows - with exception of events in markets with local leadership
Liaise with the Sensei's Strategy team and local sales leadership to improve our sales strategy and approach - Go-to-Market strategies, Pricing, Sales Materials, Sales process/ procedures, Product development, account management - to boost growth, profitability and customer satisfaction
Ensure optimal sales pipeline management , updating processes and ensuring best practices are being implemented
Manage central client project team, ensuring agility between gathering requirements and structuring a client project, ensuring customer satisfaction and high conversion, promoting a high performance culture
When volume justifies the expansion of the team, the Head of Sales will be responsible for hiring a team of high performing account executives to develop business in these markets
🎯To thrive in this role, you must have:
An academic Background on Economics/ Management/ Finance (preferred) OR Engineering

7 years of work experience
Relevant experience in B2B sales, preferably selling technology to large grocery retail chains or other retail operators
Empathetic yet assertive personality, capable of putting yours point across while keeping a positive interaction dynamic
High energy and commercially driven - sets an objective and won't stop until it is achieved
🌟Will be a plus if you have:
Experience working in a fast growing tech startup, preferably in B2B sales (highly valued)
Experience working with Pipedrive
Experience working in retail or providers of the industry
Speak other European languages apart from English or Portuguese

📅After 6 moons of journey, your success will shine if you have:
Built a solid relation with current accounts, having already succeeded in increasing sales in most of them
Helped building the best client project approach that is both agile moving from concept to proposal and effective in converting clients for the long run
Represented us in key industry events opening several new highly qualified leads
Brought in business from new clients
Worked in clear partnership with all the internal stakeholders
Created a smooth process by managing all the interdependencies effectively and with respect to the other disciplines that contribute to the client journey


🏆What's in it for you:
A competitive compensation package – a reward worthy of a ninja master!
Our annual flex benefits package is like a magical genie granting your desires – gym time, a professional coach, or even part of that MBA dream – the choice is yours!
Fierce Health Insurance
We offer the ultimate work blend – the hybrid or full remote model! Be it the cozy remote caves or the bustling office battlegrounds, you have the power to choose!
You'll enjoy a whole 24 days of holiday allowance to recharge your warrior spirit and embark on epic adventures!
Parents, we've got your back too! During the parental leave, the flex benefits package continue to roll out- You won't have to choose between family and work – because balance is the key to true harmony!


And hey, a friendly reminder, at Sensei, we all speak the language of ninjas – English! So sharpen those linguistic shurikens and show us your skills!
Remember, every warrior is welcome in our dojo – regardless of backgrounds, flags, or beliefs! So don't hesitate to join our diverse tribe – your uniqueness is your superpower! 🌈💪
Join Sensei, and let's embark on this thrilling adventure of a lifetime! 🚀
‍