Junior People Specialist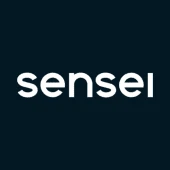 Sensei
People & HR
Lisbon, Portugal
Posted on Wednesday, September 13, 2023
Greetings, future Sensei 👋
Are you ready to embark on a hilarious and enlightening journey into the world of retail revolution? Hold onto your hakama, because Sensei is here to develop autonomous stores and sprinkle digital transformation magic all over the retail sector!


Why join Sensei, you ask?
Oh, I'm glad you asked! We're on a mission to make shopping a breeze for millions of shoppers worldwide. Imagine a retail experience so smooth, it's like riding a ninja skateboard through a cloud! We believe in automation, efficiency, and, most importantly, creating the best shopping experience ever!
Sensei is a vibrant team of over 60 talented ninjas based in Portugal, Brazil and Spain! We're firm believers that happy people make better ninjas, which is why we encourage everyone to do the things they love the most (besides meditation, of course)!

How Can you Help?
As a Junior People Specialist, you'll….
Lead and drive full-cycle recruitment:
Source and attract passive candidates by building and maintaining talent networks
Build a talent pipeline of freelancers/outsourcers for specific needs trough the year
Conduct screenings/ interviews using various reliable recruiting and selection tools/methods to filter candidates in an agile way
Provide a good candidate experience focused on constant feedback
Promote Sensei's Employer Value Proposition
Work as a partner in developing a close relationship with Hiring Managers
Use internal data to monitor and optimize our processes
Manage the Onboarding Process for the new Hires
Provide comprehensive support to our People Strategy mainly by…
Maintaining physical and digital personnel records like employment contracts and PTO requests
Create and update internal People Databases
Support the preparation of reports and presentations on People-related topics
Contribute to the creation and documentation of guidelines and FAQ documents about company policies
Support the operationalisation of internal team rituals
🎯To thrive in this role, you must have:
Degree in Management, Psychology, or Law
2 years experience working as a Tech Recruiter OR People Operations Specialist
Familiarity with HR Systems and other tools like Notion, Google, BambooHR
A natural-born "networker" who builds and utilizes highly effective networks and relationships
A Proactive Can-do attitude and a positive mindset, focused on the solutions
Ability to deal with confidential information in a professional manner
Good analytical and organisational skills with a high attention to the detail

Basic knowledge of labor legislation and Market Trends

🌟Will be a plus if you have:
Have past experience in a fast-moving company

Love new technology and have the desire to improve the processes by automation
You don't mind mundane tasks but really enjoy a challenge every now and then

📅After 6 moons of journey, your success will shine if you:
Have a deep understanding of our People Processes and managed them in a way that improve our delivery dates
Have managed ~15 recruitment processes successfully, influencing our Hiring Partners in order to apply the defined standards
Are seen as a trusty point of contact to answer our employee day-to-day questions associated to the redefined policies
Are prepared to assume a People Business Partner tasks for one of our business areas with full ownership
🏆What's in it for you:
A competitive compensation package – a reward worthy of a ninja master!
Our annual flex benefits package is like a magical genie granting your desires – gym time, a professional coach, or even part of that MBA dream – the choice is yours!
Fierce Health Insurance
We offer the ultimate work blend – the hybrid or full remote model! Be it the cozy remote caves or the bustling office battlegrounds, you have the power to choose!
You'll enjoy a whole 24 days of holiday allowance to recharge your warrior spirit and embark on epic adventures!
Parents, we've got your back too! With paid parental leave, you won't have to choose between family and work – because balance is the key to true harmony!


And hey, a friendly reminder, at Sensei, we all speak the language of ninjas – English! So sharpen those linguistic shurikens and show us your skills!
Remember, every warrior is welcome in our dojo – regardless of backgrounds, flags, or beliefs! So don't hesitate to join our diverse tribe – your uniqueness is your superpower! 🌈💪
Join Sensei, and let's embark on this thrilling adventure of a lifetime! 🚀
‍